Choose a NoteVestment Resource
Process automation helps both new and full-time real estate note investors streamline and strengthen their businesses.  Efficiencies from automation help to move your note investing business down the road of success, because of the fact that you free up hours to focus on key aspects of your business. Progress process automation helps you work on your business, not in your business. Full-time note investors can also realize large efficiency gains and growth in their businesses through automation, which facilitates the realization of a lean, predictive and responsive business.
Leverage Automation to Get Out of the Rat Race
We would challenge to say that automation is even more important for the part-time note investor than the full-time note investor. The vast majority of real estate note investors, especially those getting into note investing, are starting out pursuing their dreams on a part-time basis. It is these part-time investors, who are more than likely working their 9 to 5 jobs, and then working on their note businesses in the early morning or the late hours of the evening. Process automation presents a crucial piece of the puzzle for the part-time note investor that needs to be honed and fine-tuned. A piece that can be developed and increasingly leveraged to get him/her out of the rat race and into full-time note investing.
Process Automation Resources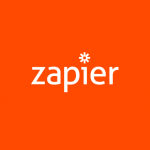 Introductory accounts are FREE and can be used to connect more than 1,000 applications together to create automatic processes called zaps. Build up your zaps between apps and start to see the power of process automation. Zapier has some unique automation that isn't offered by its competitors. Take a few minutes to browse the zaps and you'll just start to see the possibilities.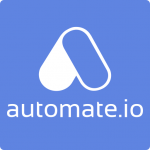 Like Zapier, introductory accounts are FREE with Automate.io, and can be used to setup a number of automation tasks called bots. A big benefit with Automate.io is you get more bots with their FREE account compared to Zapiers. Just like Zapier, there are process automation tasks that are exclusive to Automate.io. I would recommend browsing each website to see what they offer, and which automation offerings best compliment your current business.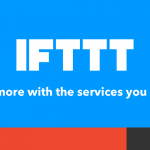 IFTTT stands for If This Then That and is a great description for this FREE process automation website. Just like Zapier and Automate.io, IFTTT provides process automation solutions to the entrepreneur or real estate investor. Most recently, IFTTT.com has been moving into connecting smart devices such as smart light bulbs to applications such as Google Calendar or Uber.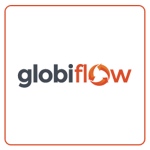 Globiflow specifically pertains to Podio, a popular Customer Relationship Management software. Numerous automation tasks can be achieved in Podio through the use of Globiflow. Such as automatic text messaging or automatic e-mails based on an event occurring within Podio. If you are using Podio, definitely consider implementing Globiflow into your processes. Currently Globiflow is included as part of Podio Premium.